Matco International is a leading manufacturer of automated logistics solutions. Its spearhead technologies are automatic stretch wrappers and premium stretch film. This marriage of more than 40 years of experience allows Matco International's automated systems to save time and resources while gaining quality. Expertise in this field allows companies to be able to reduce costs while reducing their environmental impact by consuming far less plastic. As a business partner of Matco International, at PowerPEM we are committed to providing the most advanced and efficient logistics solutions to our customers.

There are three different types of pallet wrappers: rotary arm, rotary ring and turntable. In rotary arm stretch wrappers, the pallet remains stationary instead of rotating. As the name suggests, the turntable stretch wrapper has a platform on which the pallet itself rotates and is thus wrapped. The ring wrapper also allows the pallet to remain stationary. Both types of pallet wrappers take a lot of work off your hands. Integrate them into your transport system or let one of our sales consultants inform you about the many possibilities.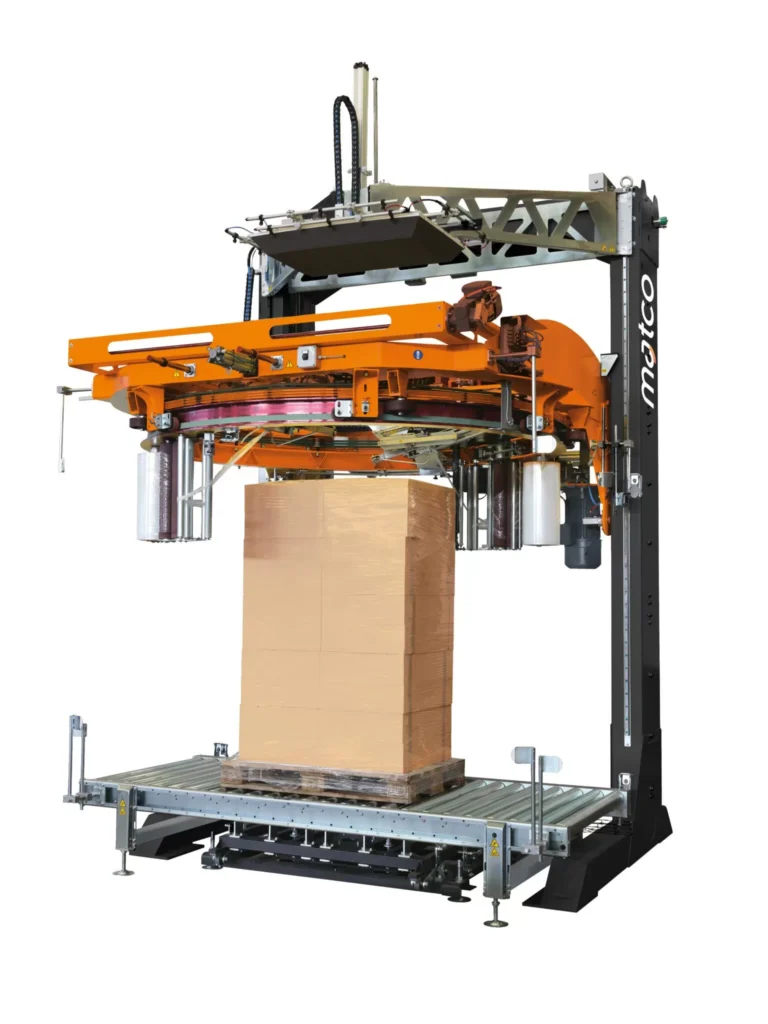 If you are interested in learning more about Matco International's automated logistics systems technology and how it can benefit your organization, contact us to discuss your intended use and upcoming configuration requirements.
Telephone
Call us on +34 977 918 517 and speak directly to one of our experts. We are available from Monday to Friday, from 9:30 to 18:00.
Email
If you prefer to write to us, you can send us an email to info@powerpem.com and we will contact you shortly.
Social media:
You can also find us on social media. Follow us on LinkedIn to keep up to date with our latest news and events.
If you prefer, you can use our online contact form to send us your request or question.

Please fill in the required fields and we will contact you as soon as possible.