POWER SUPPLY QUALITY AND SECURITY
Power supply quality and security
To protect critical processes from power outages, a reliable, uninterruptible power supply is essential. Battery backup systems are a common solution, but have significant disadvantages, such as limited lifetime, constant maintenance and environmental concerns. IEM Power Systems has the ultimate solution: its dynamic UPS system, the Rotabloc, the most advanced and complete UPS system on the market.
Unlike battery backup, the Rotabloc dynamic UPS system uses kinetic energy to secure the power supply, ensuring maximum reliability and significantly reducing costs and maintenance work. In addition, this system offers other unique advantages, such as the elimination of micro outages and voltage dips, voltage stabilisation and transfer between grids without going through "0", power factor correction and harmonic filtering in both directions.
IEM Power Systems' Rotabloc dynamic UPS system is the perfect solution for a wide range of applications requiring critical electronic equipment protection and uninterruptible power supply, including data centres, secure government facilities, research projects, banks, air traffic control and manufacturing plants. Not only is it more reliable and efficient than battery backup, it is also more sustainable and environmentally friendly.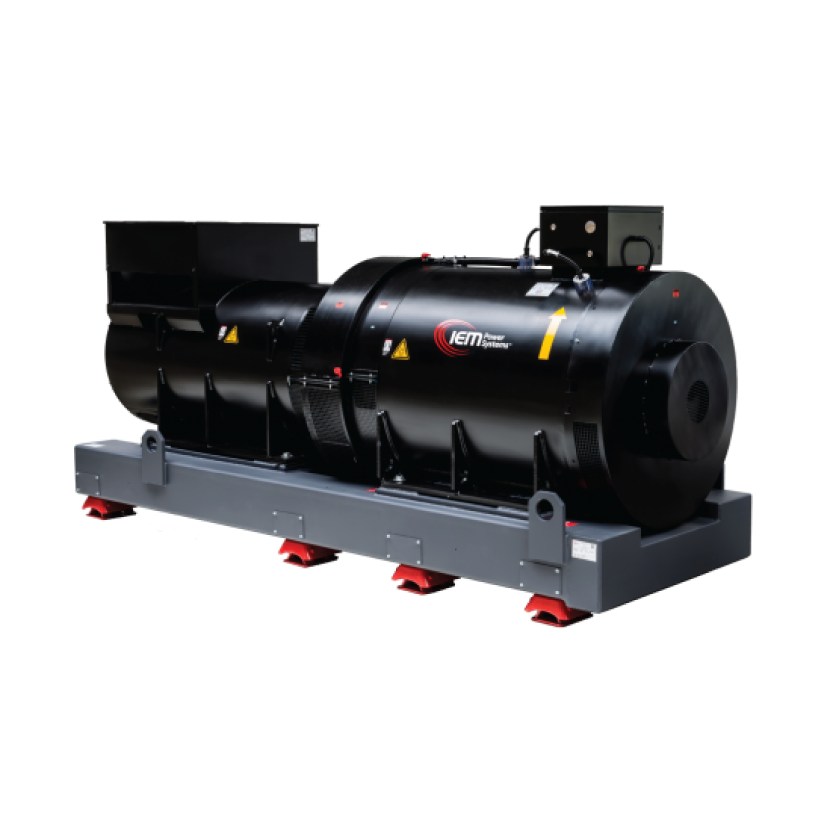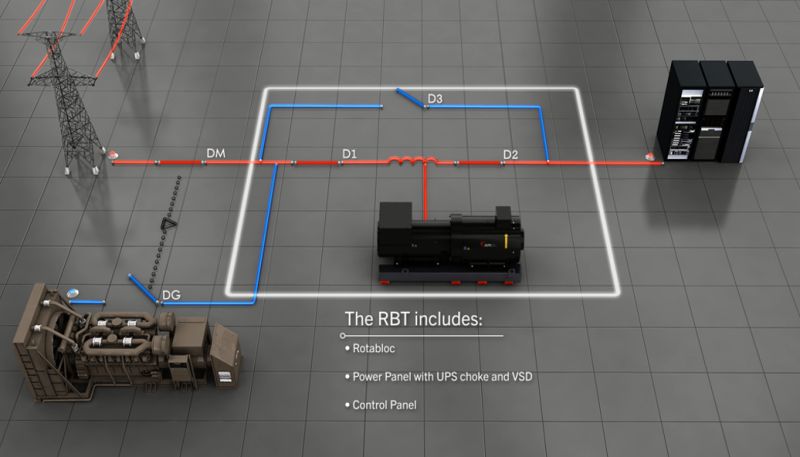 Trust us to ensure the continuity of your critical operations. If you are interested in learning more about this technology and how it can benefit your organization, contact us to discuss your intended use and upcoming configuration requirements.
Telephone
Call us on +34 977 918 517 and speak directly to one of our experts. We are available from Monday to Friday, from 9:30 to 18:00.
Email
If you prefer to write to us, you can send us an email to info@powerpem.com and we will contact you shortly.
Social media:
You can also find us on social media. Follow us on LinkedIn to keep up to date with our latest news and events.
If you prefer, you can use our online contact form to send us your request or question.

Please fill in the required fields and we will contact you as soon as possible.