ELECTRIFICATION OF FLEETS
Compact modules for Automotive
Hydrogen fuel cell technology is an innovation that produces clean and efficient energy. Hymove is the leading manufacturer of adapted fuel cell systems. As exclusive partners of Hymove, we present these high-quality fuel cell systems, including power modules for heavy-duty applications such as buses, trucks, construction equipment, agricultural vehicles, inland waterway vessels and stationary power modules.

Hydrogen fuel cell power modules are highly efficient and durable, resulting in the lowest possible total cost of ownership (TCO). These systems have been developed to be easily integrated into any application, thanks to their Plug&Play design. The fuel cells offered by PowerPEM are suitable as an energy source for all possible powertrains. For an optimal solution, complete powertrains tailored to each application (complete powertrain consisting of fuel cell and battery systems including control unit) are supplied.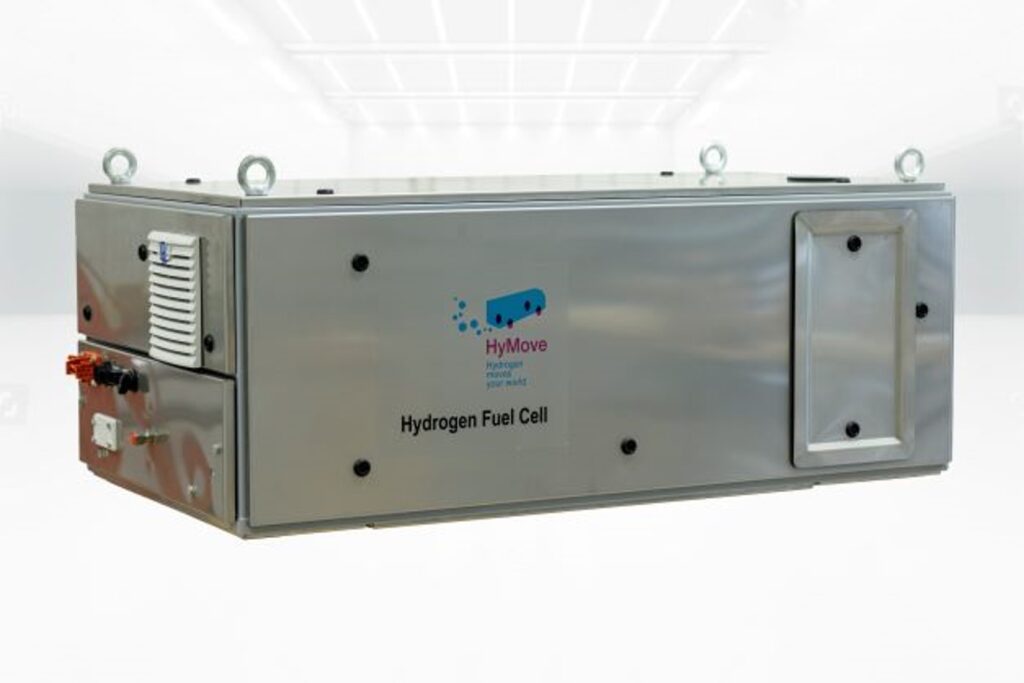 If you are interested in learning more about Hymove systems and possible applications in your industry, please do not hesitate to contact us. We are available to meet with you, answer your questions and help you find the right energy solution for your specific application.
Telephone
Call us on +34 977 918 517 and speak directly to one of our experts. We are available from Monday to Friday, from 9:30 to 18:00.
Email
If you prefer to write to us, you can send us an email to info@powerpem.com and we will contact you shortly.
Social media:
You can also find us on social media. Follow us on LinkedIn to keep up to date with our latest news and events.
If you prefer, you can use our online contact form to send us your request or question.

Please fill in the required fields and we will contact you as soon as possible.